Welcome to Carolina Smiles Dentistry!
Whether you need assistance with a toothache, gum disease treatment, cosmetic dentisty, partial dentures, implant, crowns, bridges or fillings we are here to help.

We have been serving the area since 1986 with patients often traveling from more than an hour away to see us. We are conveniently located on highway 74/129 halfway between Murphy and Andrews in the community of Marble, NC.
At Carolina Smiles we provide General Dentistry, Cosmetic Dentistry and we surgically place and restore implants.
For the comfort of our patients, Nitrous Oxide (Laughing Gas) and Sedation Dentistry is available. This is the perfect choice for any patient who may be anxious, hard to numb, has a hyperactive gag reflex, or desires fewer but longer appointments to complete their dental work.
Please visit the tabs at the top left of this page to learn more about us and what we do.
Questions?
Email us: [email protected]
Call us: 828-837-1005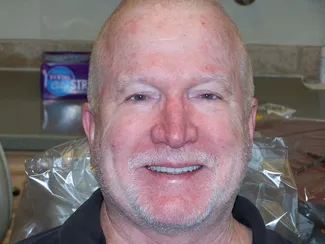 "I would like to thank Carolina Smiles for my new smile. All through the process, I felt I was in extremely capable hands, and I am so pleased with the outcome. Dr. Davis is also quite patient, and always willing to stop and answer questions. His assistant, Dawn, in addition to being very competent professional, is pleasant, and was great at calming me down through the entire process. The admin staff – Heather, Yvonne, and Amelia – make all the other aspects (scheduling, insurance, payment) as painless as possible. And of course Margie, she makes me look forward to my six-month cleanings, if that's possible!"
.........Don Griffith (Murphy, NC).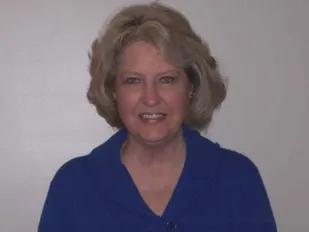 "I've been a patient of Dr. Davis for 22 years. During this time, a professional and understanding staff has always served me. I use to be a bit of a "coward" when receiving dental care, but Dr. Davis has always listened to me and catered to my concerns. His staff has given me good advice concerning the everyday care of my teeth. A friend of mine was shocked to learn that my front teeth were capped. She said she was very good at spotting "capped teeth" but mine were so good that she really couldn't tell. That was a great compliment. I feel fortunate to have the staff at Carolina Smiles to care for my Teeth. Thanks everybody!" ......Sandra Marr (Andrews, NC)

Welcome to our Carolina Smiles Family!

You are the most important part of our practice.
We strive to develop long-lasting and trusting relationships with all of our patients. It is our pleasure to help you maintain optimal oral health. Our practice is devoted to comprehensive and preventive patient care.
We look forward to seeing you!